City by the Sea
$190.00
//////////
See the beautiful skylines of Oahu as your helicopter tours the pristine beaches of a tropical paradise above a world-class city. Experience the city's best sights including the Waikiki shoreline, Diamond Head, Punchbowl Crater, Pearl Harbor and more in this awesome Oahu helicopter tour.
Description
See the beautiful skylines of a world-class city and the pristine beaches of a tropical paradise when you fly high over our famous seaside city.
Your trip begins over Honolulu Harbor as you soar along Oahu's beautiful South Shore. Continuing along the island's white sands, you see the busy shops of the Ala Moana Center and the popular picnic grounds of Magic Island.
Approaching Waikiki, you notice the beachgoers, surfers, and swimmers enjoying another day of carefree fun and you begin to understand why we lovingly call it, The Gathering Place. After taking in the impressive skyline, you climb high above Diamond Head where you can wave to the hikers on the ridge beneath you. Flying over Punchbowl Crater, you head for Pearl Harbor. At the famous port, you will pass over the memorials of the USS Arizona and Battleship Missouri. As you finish your helicopter tour, you will understand why it's nearly impossible not to fall in love with this amazing city-by-the-sea.
Departures
This tour is available for daytime departures from Honolulu International Airport

Sights
Honolulu Harbor
Ala Moana Center
Magic Island
Waikiki Beaches
Diamond Head
Punchbowl Crater
Pearl Harbor
USS Arizona Memorial

Tour Notes
Please visit the FAQ
Add epic add-ons to your tour at checkout.

+ Private Tour

Book the entire aircraft for your group.
+ Make it Romantic

Book a private, romantic flight, add a pro photographer, or surprise your loved one with a special message on the beach. Learn more.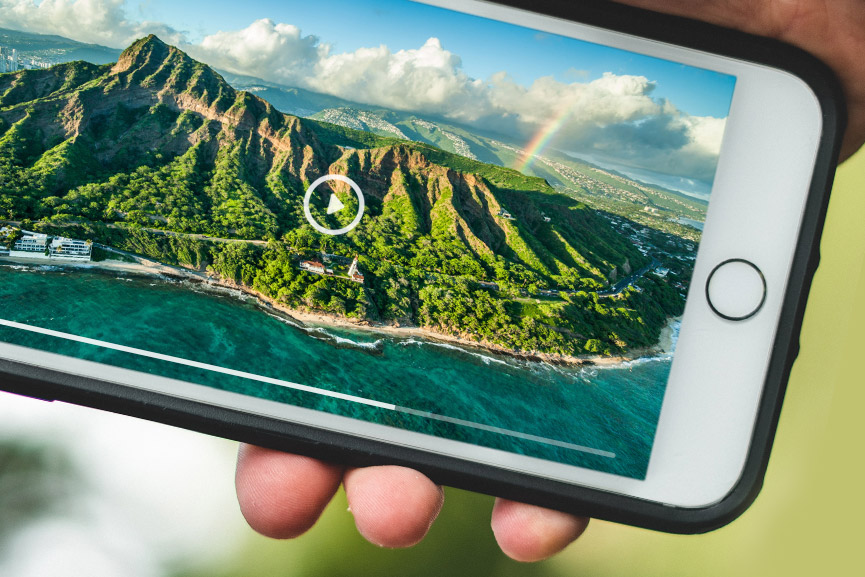 + Flight Video

Get a shareable digital video of your in-flight experience, available in multiple formats. Customize at checkout.
+ Doors Off Helicopter

Experience the sights with an open cabin and enjoy amzing unobstructed views. Makes for great pictures!
"It was a very cool flight with the doors off I really recommend the doors off because you could..."
It was a very cool flight with the doors off I really recommend the doors off because you could take so much better pictures also our pilot was very nice!
One of the coolest experiences ever! Joey and Geoff were our pilots. Seeing the city from the helicopter's was breathtaking. This is a tour you don't want to miss if you're in Honolulu.
The flight was amazing. It was my first helicopter tour and I loved it. I would definitely go with Novictor when in Hawaii again. Our pilot Paul made the trip even more interesting and special, giving us time to see the views and information about the island, he was awesome. We loved every bit of it.
Awesome flight staff very friendly and pilot very knowledgeable great with doors off highly recommend.
Highly knowledgable and friendly staff - and for anyone's first time in a helicopter - these guys make it easy to have a great time! We had a calm and professional pilot, showing us all the sights and dropping knowledge and interesting facts about Oahu during the flight.
//////////
Give the unique and memorable gift of experiencing Hawaii like never before! Your guest will enjoy breathtaking sights and stunning vistas in an Oahu helicopter tour of their choosing.