Aerial Photo / Videography
$562.50
//////////
Rainbow Helicopters offers aerial photography and videography for a variety of applications. We've helped provide amazing images for art, advertising, print, and television as well as aerial surveillance, architecture, real estate, and construction.
Description
Contact us for durations exceeding 5 hours or multiple helicopters. Please reply to your order email and tell us what images you would like to capture. 
Aerial Photo / Videography
Rainbow Helicopters has helped provide amazing images and footage for art, advertising, print, and television.
Our highly experienced pilots specialize in Oahu aerial photography and videography from helicopters. We also provide custom flight solutions for Aerial Surveillance, Architecture, Real Estate, and Construction. We can get the shots you want: Waikiki, Diamond Head, downtown Honolulu, the rainforest, surf events, Pearl Harbor, and more. Whether you're an amateur or a pro, our experienced pilots can help you get breathtaking aerial shots of the best sights on Oahu and beyond.
Let us know what you would like to photograph:
Departures
Aerial photography flights are available for daytime, sunset, and night departures from Honolulu International Airport

Industries 
Advertising
Film  / Television
Aerial surveillance
Architecture
Real Estate
Construction
Video

Base Price 
*Additional fees may apply to accomodate custom landings & requests.
Add epic
add-ons

to your adventure at checkout.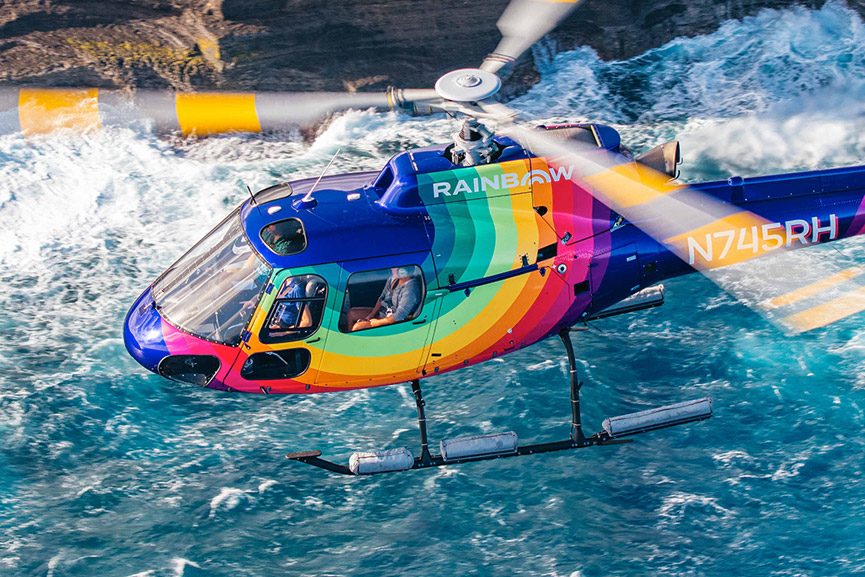 + Airbus Astar

Seats 6 guests. The Airbus Astar has a spacious and comfortable cabin and panoramic interior for optimum visibility.
+ Robinson R44

Seats 3 guests. The R-44's open cabin design provides unobstructed views for great pictures.
+ Doors Off Helicopter

Enjoy amazing unobstructed views with an open cabin. Configuration varies by aircraft type.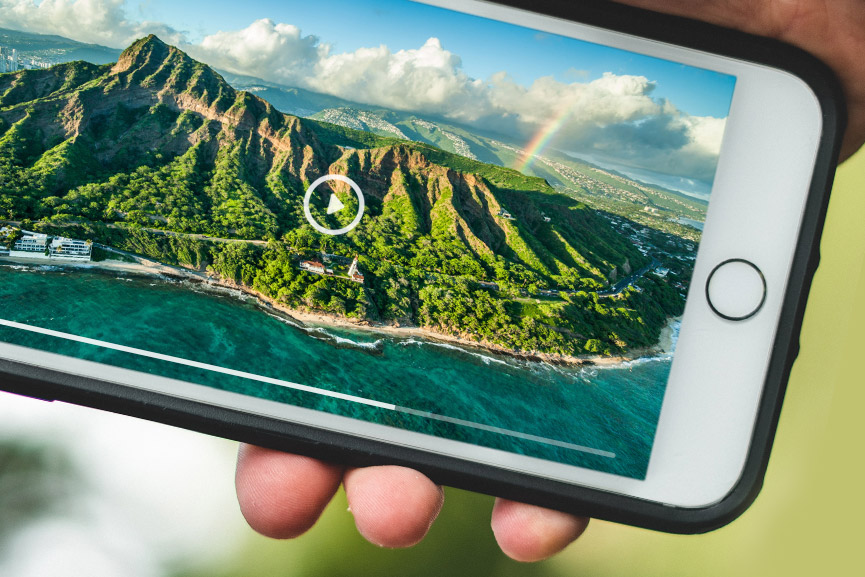 + Flight Video

Get a shareable digital video of your in-flight experience, available in multiple formats. Customize at checkout.
"Very Professional, Went Above And Beyond!"
Very Professional, Went Above And Beyond!
The best way to capture stunning images is from the air. Rainbow Helicopters gave us the best possible experience!
Be the first to review this tour!