See Hawaii like never before!
Experience breathtaking sights and stunning vistas around the islands and see Hawaii like never before. Soaring over the turquoise waters, you'll venture around Diamond Head's crater, fly past white sand beaches and glimpse landmarks only visible by air.  Soar above Sacred Falls, iconic landmarks and the dense rainforests found on the interior of the island. A sampling of iconic sites you may see include Makapu'u, the North Shore, and Pearl Harbor.  Rainbow Helicopters is also available for aerial photography charters for film and advertising and offers private flight instruction.
Our friendly and courteous staff is committed to making your flight the most memorable part of your Hawaiian vacation. With a warm spirit of aloha our friendly multi-cultural staff is known for providing outstanding personalized service.
Rainbow Helicopters is located inside the Castle & Cooke Aviation building at Honolulu International Airport. If you are driving your own vehicle to our location, please park in the left-hand side lot, and come to the large glass doors at the main entrance.
Helicopter flight services: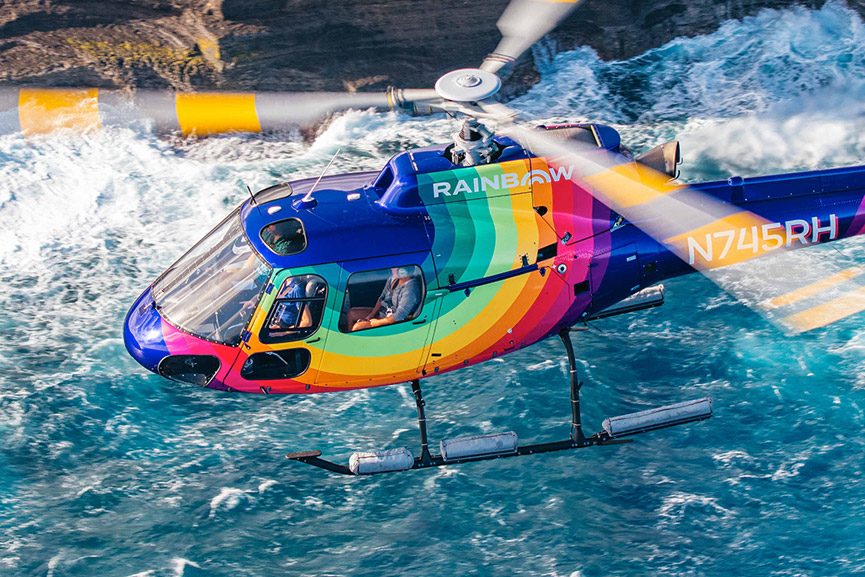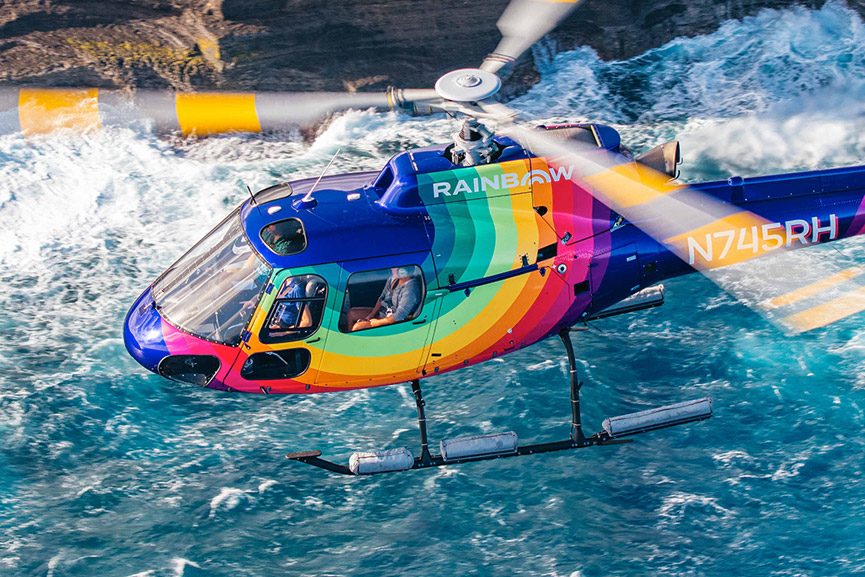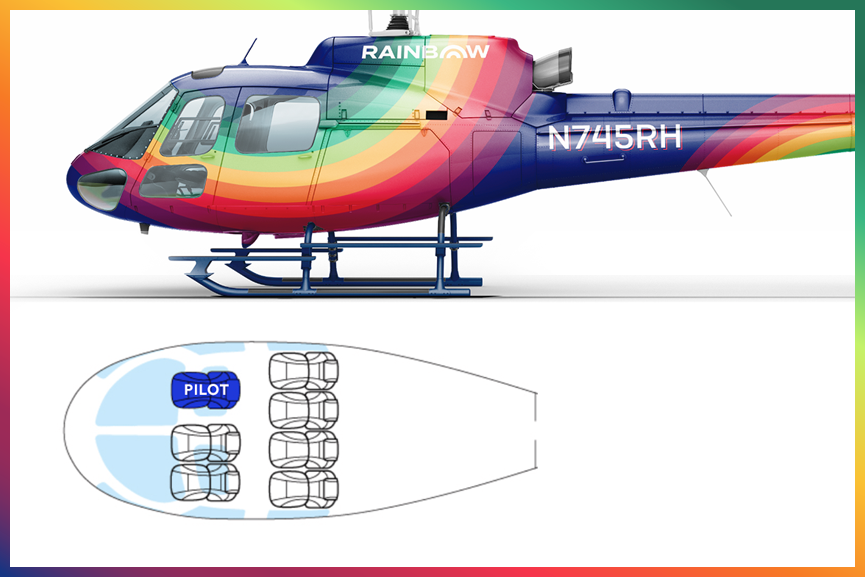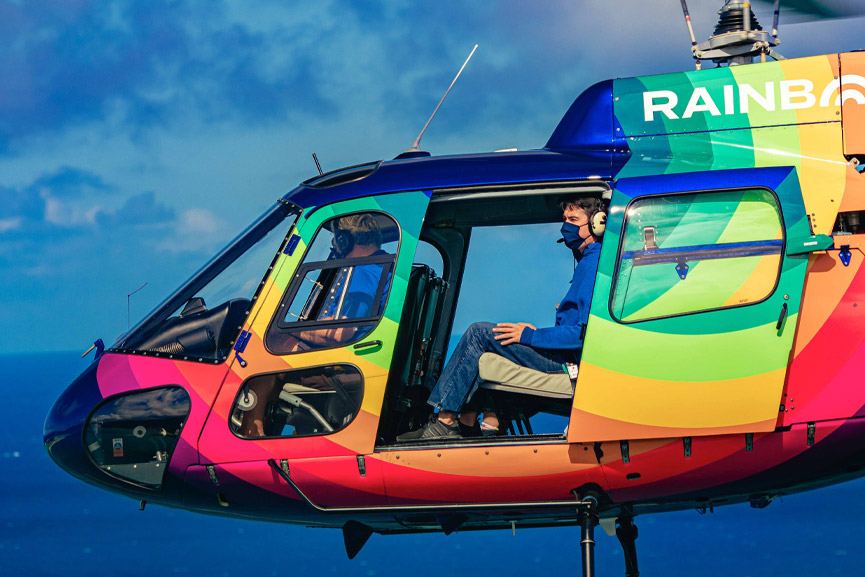 Known for its outstanding proven track record, the Airbus Astar has a spacious and comfortable cabin and panoramic interior for optimum visibility.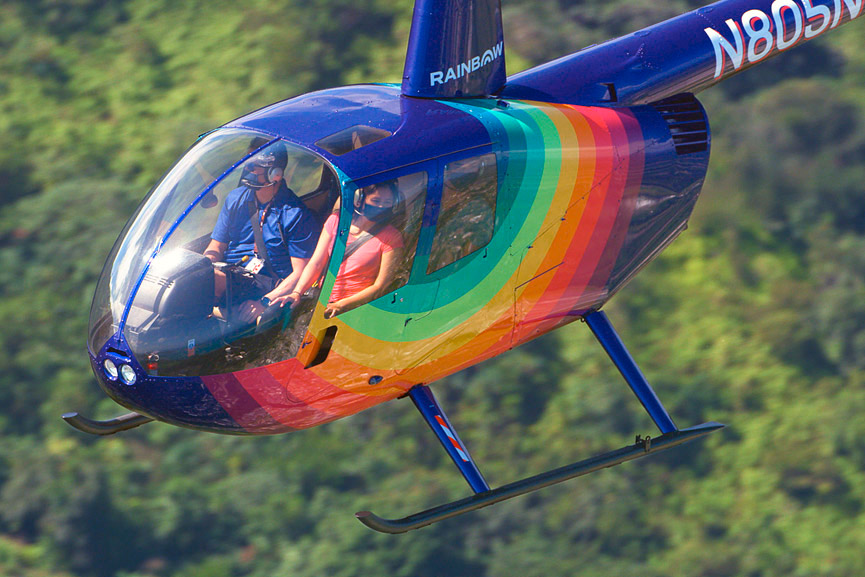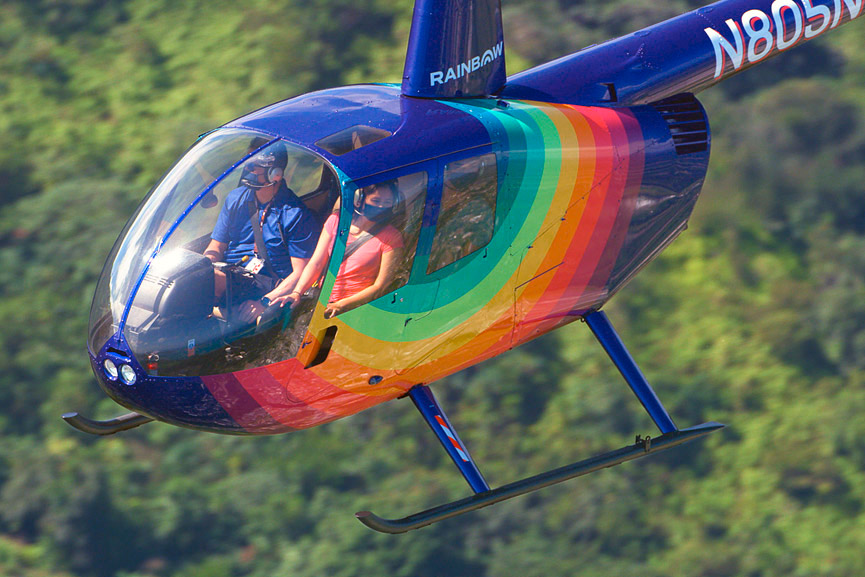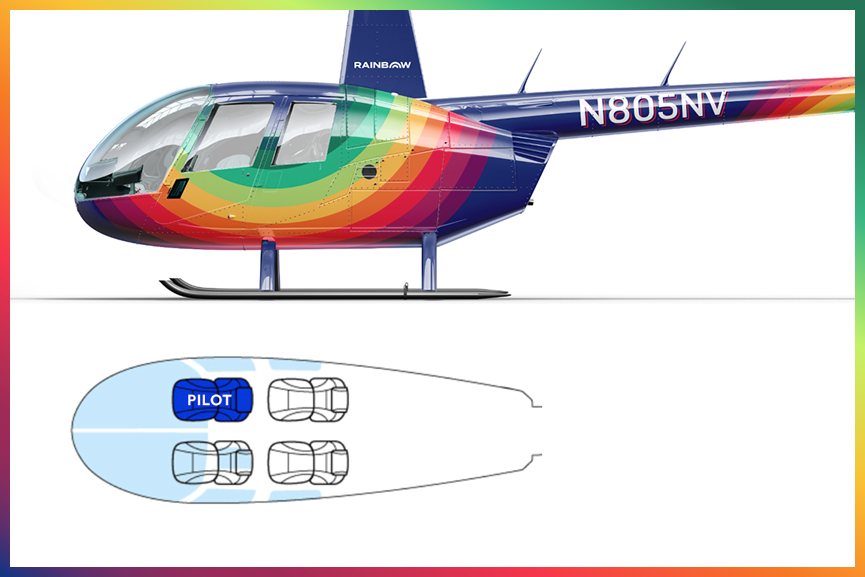 High performing and reliable, the R-44's open cabin design provides unobstructed views for great pictures.