Experience the best of Hawaii's breathtaking sights and stunning vistas

— See Oahu by helicopter like never before!
Soaring over the turquoise waters, you'll venture around Diamond Head's crater, fly past white sand beaches and glimpse landmarks only visible by air.  Soar above Sacred Falls, iconic landmarks and the dense rainforests found on the interior of the island. Experience a unique sampling of iconic Oahu sites and landmarks including Makapu'u, Diamond Head, the North Shore, Pearl Harbor and more. Rainbow Helicopters also offers Private Charters, and provides Aerial Photography Flights for film and advertising as well as Private Flight Instruction.
Rainbow Helicopters – Find Us
Rainbow Helicopters is located inside the Castle & Cooke Aviation building at Honolulu International Airport. If you are driving your own vehicle to our location, please park in the left-hand side lot, and come to the large glass doors at the main entrance.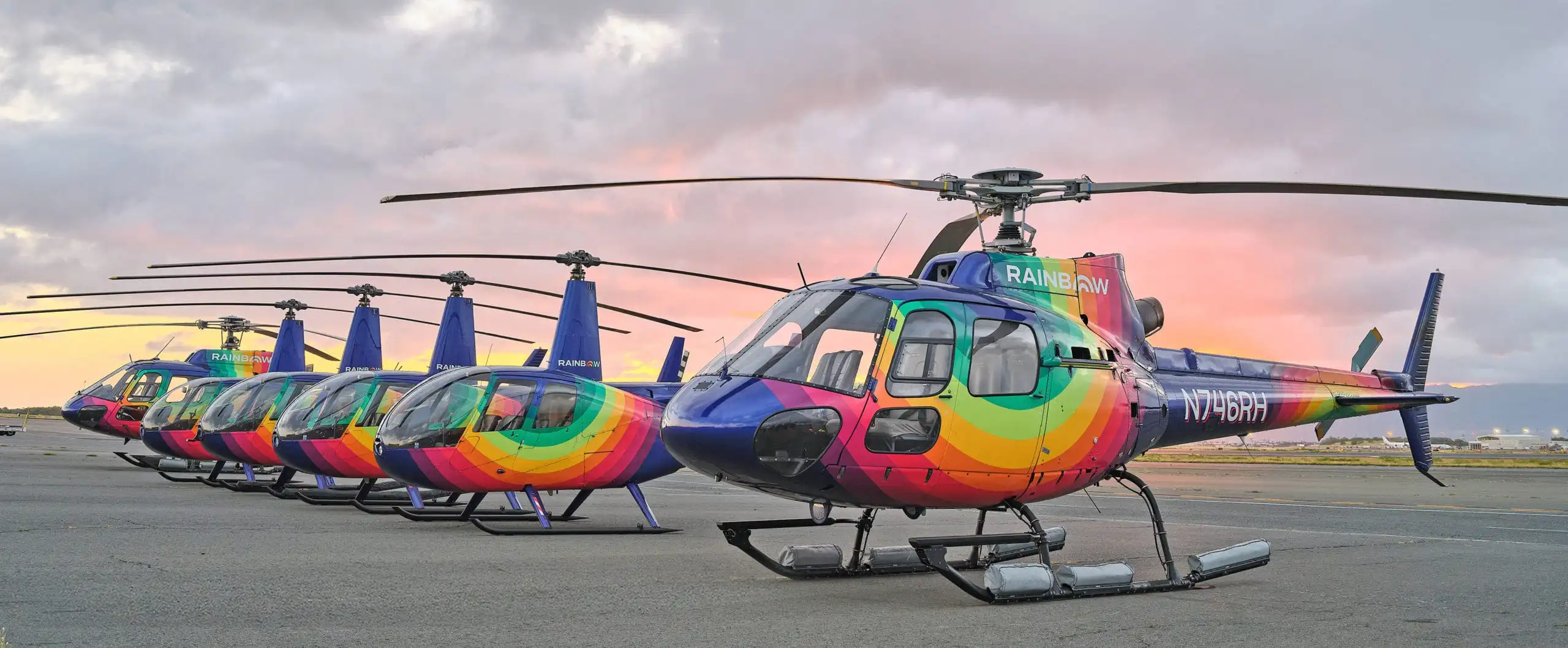 Helicopter flight services
"I'm grateful when my guests can feel the goodness of the Aloha spirit within the land and water."
We believe all people should have the opportunity to fly.
We seek diversity in our team and celebrate it in our customers.  
"You could say my smile is my signature. I'm grateful when my guests can feel the goodness of the Aloha spirit within the land and water."
Nicole Battjes
Founder, Rainbow Helicopters
Nicole Battjes is the driving force behind Rainbow Helicopters. Her contagious enthusiasm and professionalism inspires her staff and defines the generous spirit and high-quality, personalized service that Rainbow Helicopters is known for. Nicole is recognized within the Hawaiian aviation community for her skills both as a businesswoman and as an expert pilot commercially licensed to fly helicopters and airplanes. Nicole founded Rainbow Helicopters with the vision of sharing her passion for the Hawaiian Islands by air. Her guests consistently rave about their flights with Nicole—a transformative experience where they gain a greater appreciation of Hawaii while learning about the ecology and history of the Islands. Her ability to make people feel safe and comfortable while flying is a testament to her trusted name.
Previously, Nicole was the primary pilot for a Japanese tour company on Oahu. During this time she flew hundreds of hours on Oahu and managed all the operations as well as maintenance on their fleet of aircraft including a helicopter and two airplanes. She gained a well-deserved reputation in the local travel industry for her ability to provide excellent service to an international clientele flying both helicopter and airplane tours of the island.
Before that, Nicole was responsible for the rapid growth of an exclusive helicopter charter service in the Bay Area, including the supervision of the company's Part 135 certification. She created a highly customized charter service that was well received by vineyard owners, top-ranked chefs and estate owners in the famous Sonoma and Napa Valleys. Nicole extended clientele by partnering with luxury spas, resorts, and vineyards to develop new landing areas at these venues.
Nicole's love of flying began with the adventure of long commercial flights during childhood visits to family and friends around the world. She began training as a pilot at age 16 and went on to create her own Bachelor of Science Degree in Business, Aviation, and Communications at Eastern Michigan University.
Nicole plays an active role in the helicopter community. In 2020, she was elected to the Board of Directors of Helicopter Association International and is currently (2022) the Treasurer.  She is also an active member of the Ninety-Nines, International Organization of Women Pilots, and Women in Corporate Aviation. For her excellence in business, Nicole was recognized in 2020 as one of the Women Who Mean Business by Pacific Business News. She enjoys giving back, whether serving as a mentor to female pilots, working with the local community to address their concerns, or donating helicopter rides to support charities.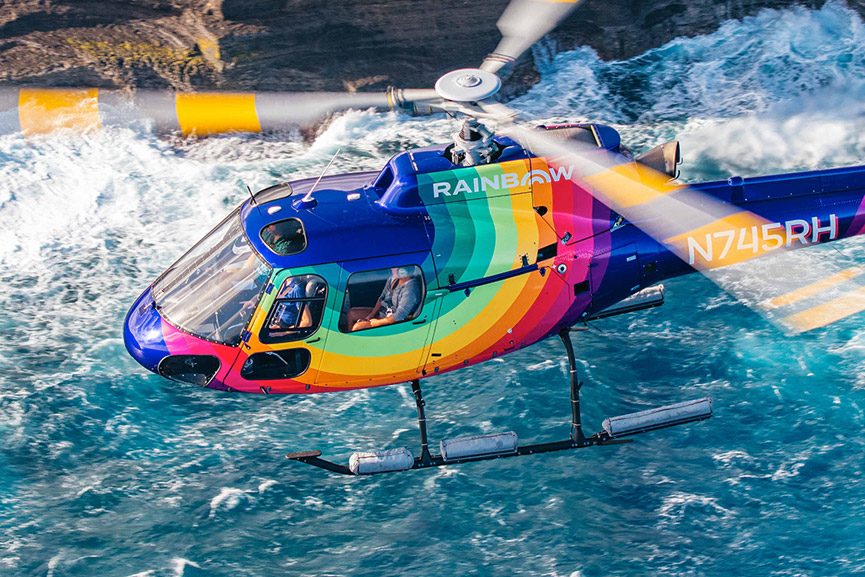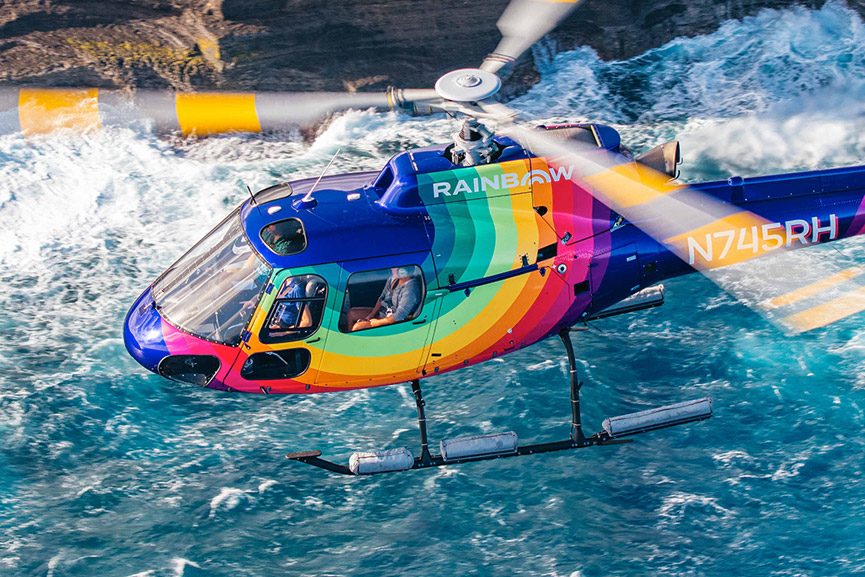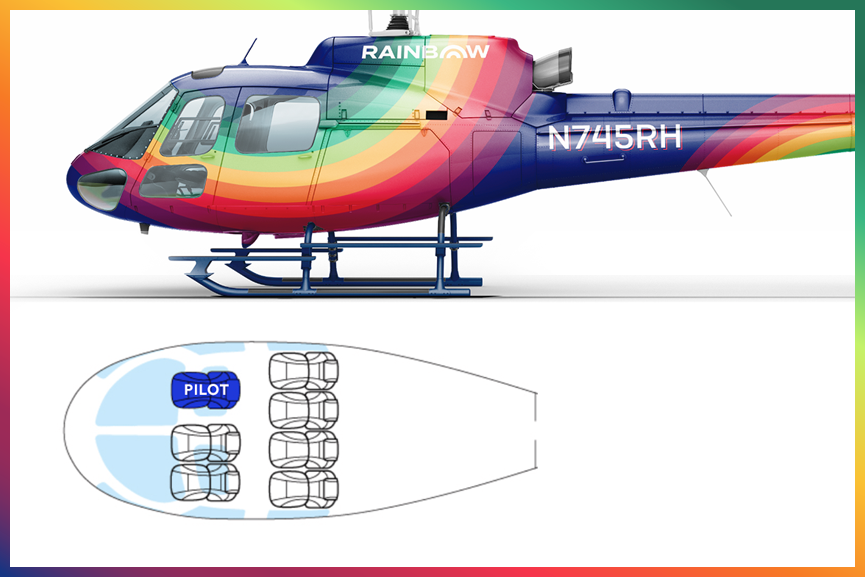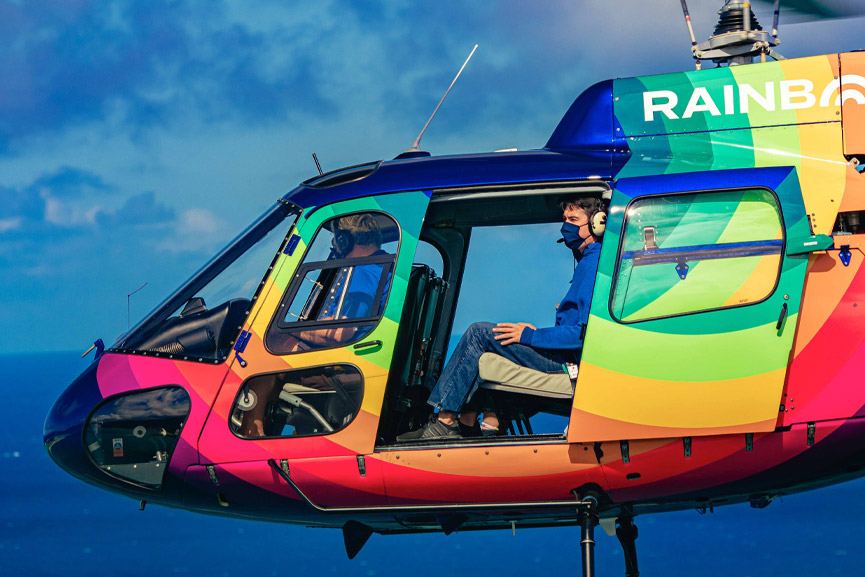 Known for its outstanding proven track record, the Airbus Astar has a spacious and comfortable cabin and panoramic interior for optimum visibility.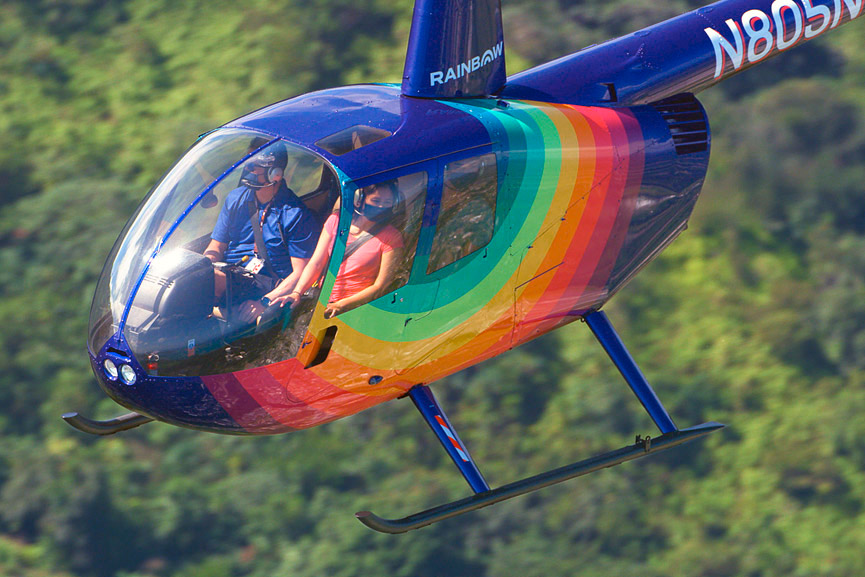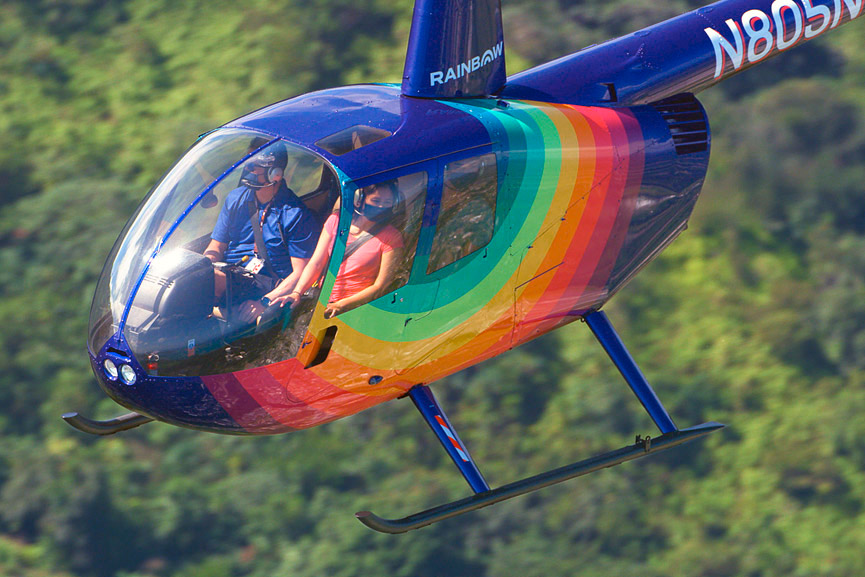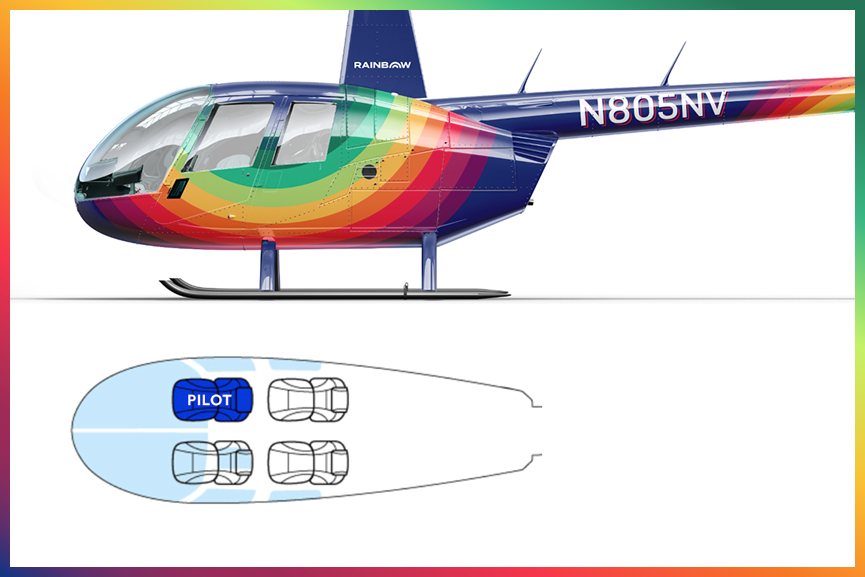 High performing and reliable, the R-44's open cabin design provides unobstructed views for great pictures.
With a warm spirit of aloha the Rainbow Helicopters staff is known for providing outstanding personalized service. Our friendly and courteous multi-cultural team is committed to making your flight the most memorable part of your Hawaiian vacation. We welcome people from all walks of life regardless of their color, religion, gender, gender identity or expression, sexual orientation, national origin, genetics, or age.
Helicopter Association International 
Nicole Battjes
Founder, Rainbow Helicopters
Treasurer, Helicopter Association International