Romantic Proposal Flight
$825.00
//////////
30 minutes & up. Propose in-flight! A private helicopter tour for two over Oahu is filled with romance. There is no better way to say "I want to marry you!" than from way up high in the sky in a private helicopter.
$825
& UP PRIVATE CHARTER
|
EXPLORE
Description
You've decided to take your love to new heights, so how about popping the question from way up high in the big blue sky? 
Imagine soaring over a beautiful Hawaiian beach with the love of your life in a private helicopter. Love is already in the air when you're soaring over Hawaii with your sweetheart on a private Oahu helicopter charter. It becomes an experience of a lifetime when you ask "Will you marry me?" over one of the most romantic and beautiful places on earth!
Imagine proposing as you hover over Sacred Falls, Oahu's tallest waterfall, or as you float over the long stretch of white sands of Oahu's iconic coastlines and beautiful beaches, or as you fly towards the sun as it says goodnight over the Pacific Ocean.
Private in-flight marriage proposal charters are available for the following durations:
Add epic

add-ons

to your adventure at checkout.
+ In-flight Photographer

Bring aboard a world class photographer to capture every magical detail of your adventure from start to finish.
+ Doors Off Helicopter

Experience the sights with an open cabin and enjoy amazing unobstructed views. Makes for great pictures!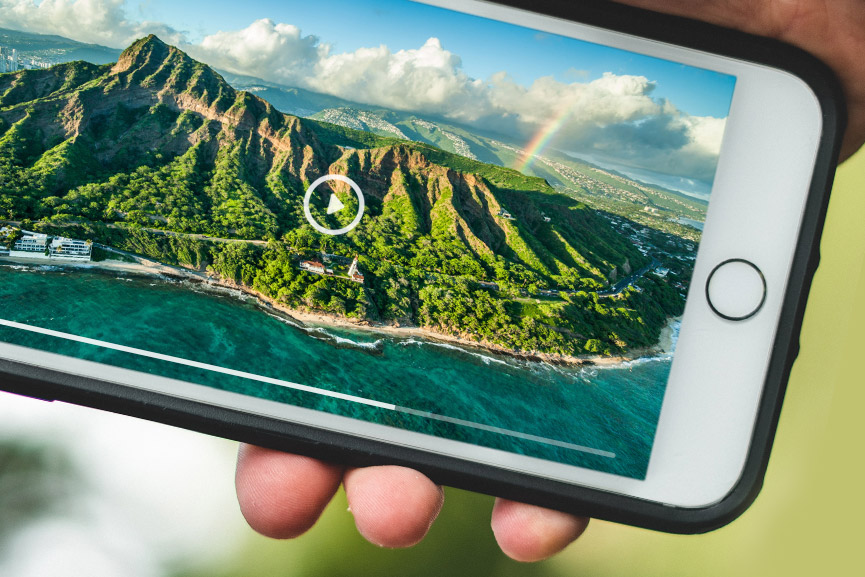 + Flight Video

Get a shareable digital video of your in-flight experience, available in multiple formats. Customize at checkout.