Oahu doors off helicopter tours
HAWAII  •  HONOLULU, OAHU THINGS TO DO
See the best views of Oahu and take great pictures when you fly with the Doors Off.

Doors Off is a FREE add-on at checkout.
It's really exciting to fly with the Doors Off!
Rainbow Helicopter Doors Off helicopter tours offer the best front row seat to unobstructed views and scenic sights in Oahu. Every passenger has the option to have their door on or off! Doors Off is a FREE option that is configured as you purchase online. Oahu, Hawaii helicopter sightseeing tours are fun and exciting with the doors on or removed from the helicopter. Helicopter rides with the doors off also offer special advantages:
Better photography as you aren't shooting through the window.

Bigger views because there is no door!

More fun. Less obstruction between you and the scenery.

Rainbow Oahu Helicopter Tours offers Doors Off tours at no additional cost!
Doors off option is free for all Rainbow Helicopter guests.
Taking the doors off of your helicopter for your flight is easy and complimentary with any Rainbow Helicopter tour! Just check "yes" on the Doors Off option at checkout. Want to know more? Here is some additional info about doors off tours.
Oahu doors off helicopter tours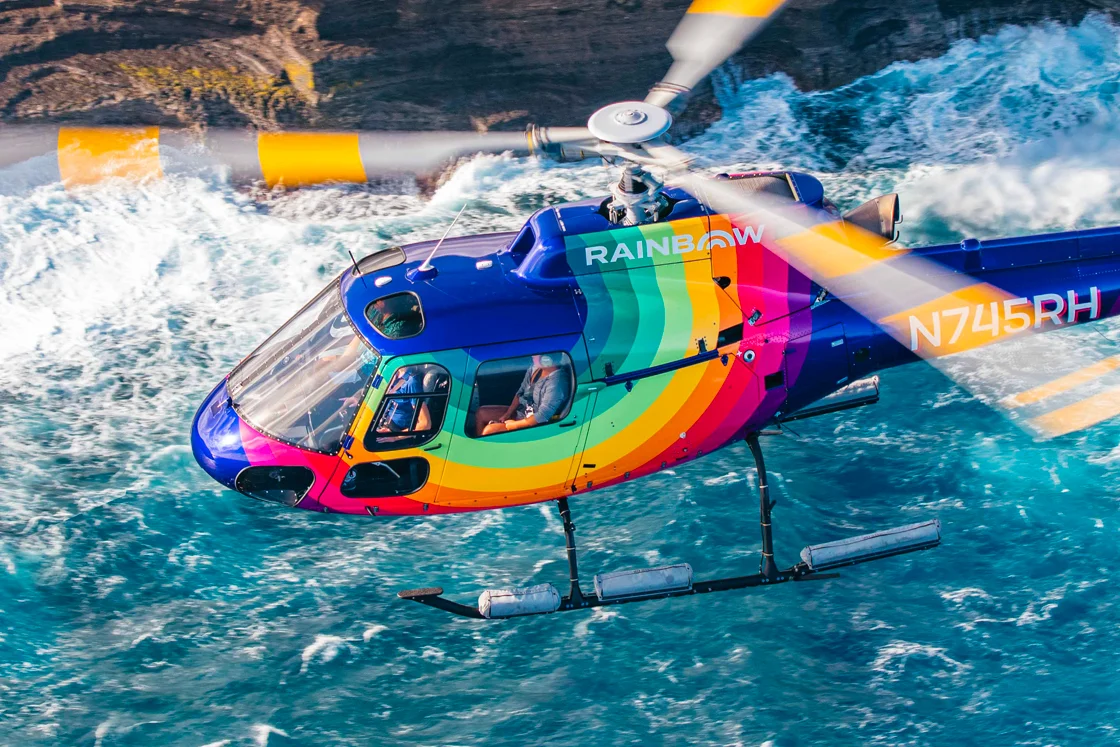 //////////
60 minute helicopter ride Oahu. Experience Oahu's most picturesque locations as your helicopter tours the South Shore, North Shore, Windward Coast, Ko'olau mountains, Sacred Falls and more. This royal ring Oahu helicopter tour gives you a front row seat to the island's best landmarks and attractions.