Romantic Oahu proposal flights by helicopter
PRIVATE OAHU HELICOPTER CHARTERS
Wow your significant other with a
one-of-a-kind private helicopter charter.
Land at an exclusive location and enjoy champagne, chocolates and stunning views.
How do you make a wedding proposal special? M and G made their romantic Oahu proposal uniquely amazing! They took their love to new heights by creating a wedding proposal event as grand and as full of beauty as their love for one another. Rainbow Helicopters provides beautiful locations and exquisite details like champagne and chocolate, with the fun and exhilaration of aerial flight above Oahu. Rainbow Helicopters is thrilled to be able to dedicate specialized flight experiences meticulously designed and tailored to the needs of wedding proposals. We share just the right amount of care and service to enhance your exciting moment and begin celebrating your engagement!
Andrea & Jason's elopement with Rainbow Helicopters:
Oahu helicopter tours / Specialty flights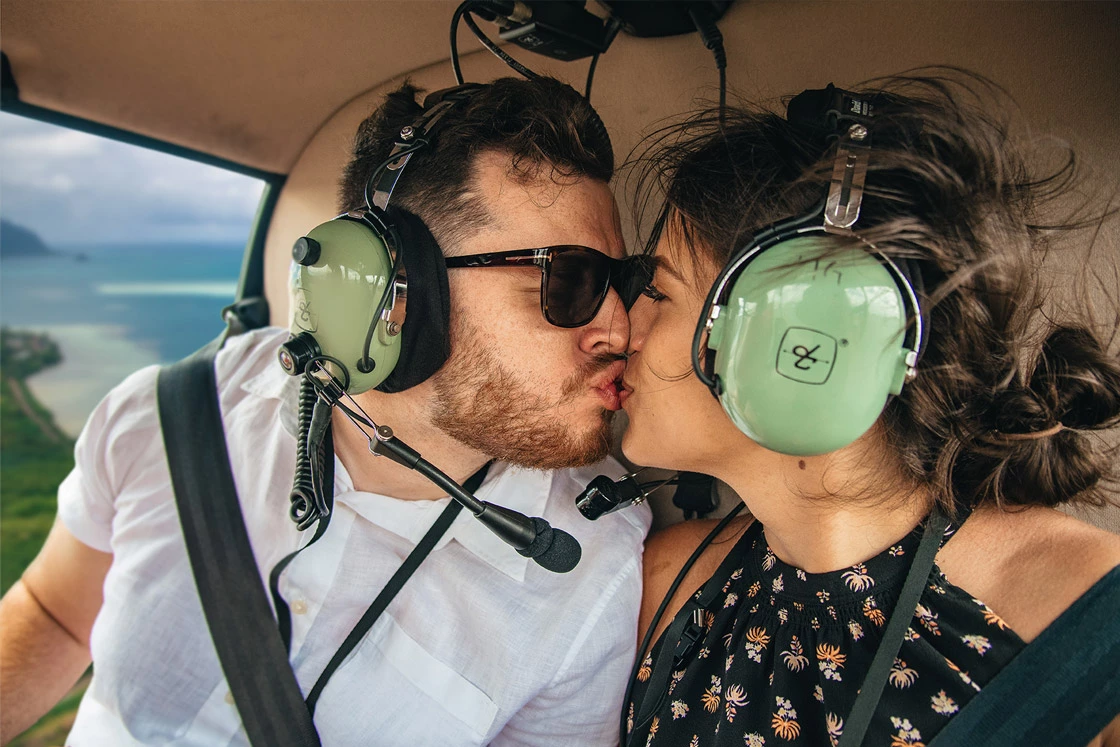 //////////
30 minutes & up. Propose in-flight! A private helicopter tour for two over Oahu is filled with romance. There is no better way to say "I want to marry you!" than from way up high in the sky in a private helicopter.
$885
& UP PRIVATE CHARTER
|
EXPLORE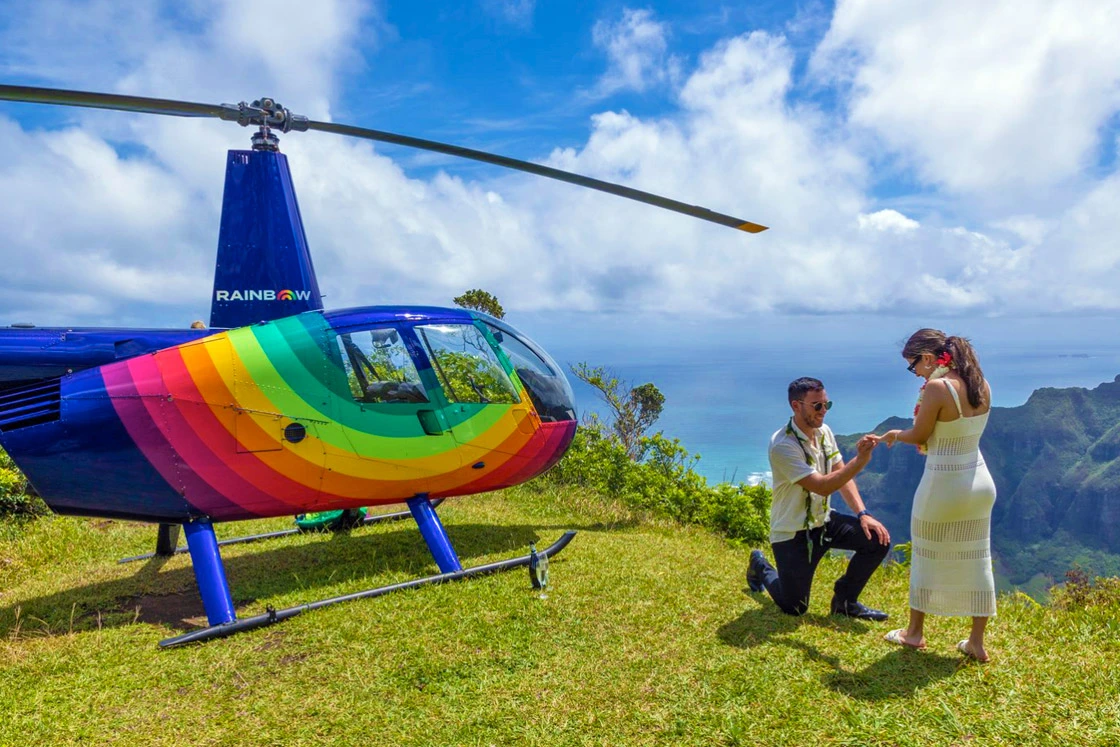 //////////
60 minutes. Wow your significant other with an unforgettable, one-of-a-kind romantic Oahu helicopter charter. Experience an exclusive landing tucked away above a stunning private valley.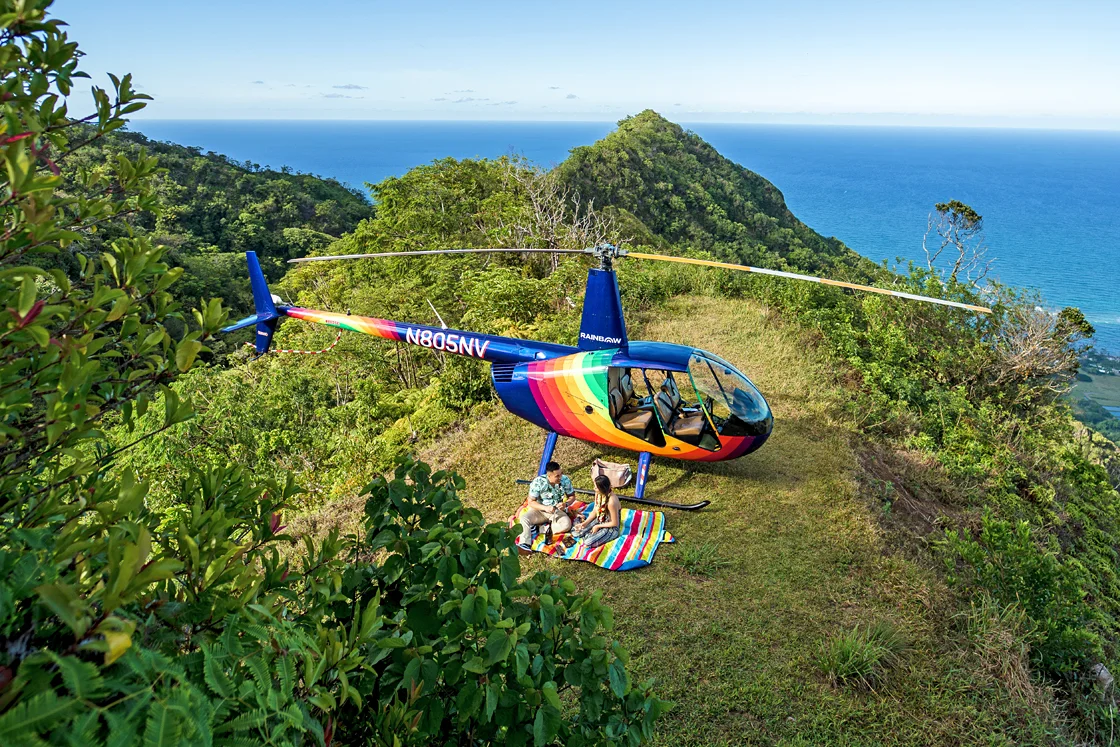 //////////
2 hours. See Oahu in style and enjoy a world-class private helicopter tour of the island with an exclusive landing and stunning views. Experience includes fresh gourmet lunch, local juices, champagne, Wailua Estate chocolates and Hawaiian flower leis.