Rainbow Oahu helicopter tours — Come fly with us!
RAINBOW HELICOPTERS  •  OAHU
Experience Hawaii like you never have before – with Rainbow Oahu helicopter tours.
Prepare for breathtaking sights and stunning vistas as you tour around the islands in a helicopter flight with Rainbow Oahu Helicopter tours. Soaring over the turquoise waters, you'll venture around Diamond Head's crater, fly past white sand beaches and glimpse landmarks only visible by air such as Sacred Falls and the dense rainforests found on the interior of the island. A sampling of iconic sites you may see include Makapu'u, the North Shore, and Pearl Harbor.
Two helicopter types available:
Guests enjoy their choice of premium flight experiences aboard an Airbus Astar  or Robinson R-44 helicopter including Daytime, Sunset, and Honolulu City Lights Tours. Rainbow Helicopters is also available for aerial photography charters for film and advertising and offers private flight instruction. With a warm spirit of aloha and a friendly multi-cultural staff, everyone who flies with Rainbow Helicopters becomes a member of our ohana.
Rainbow Oahu helicopter tours / specialty flights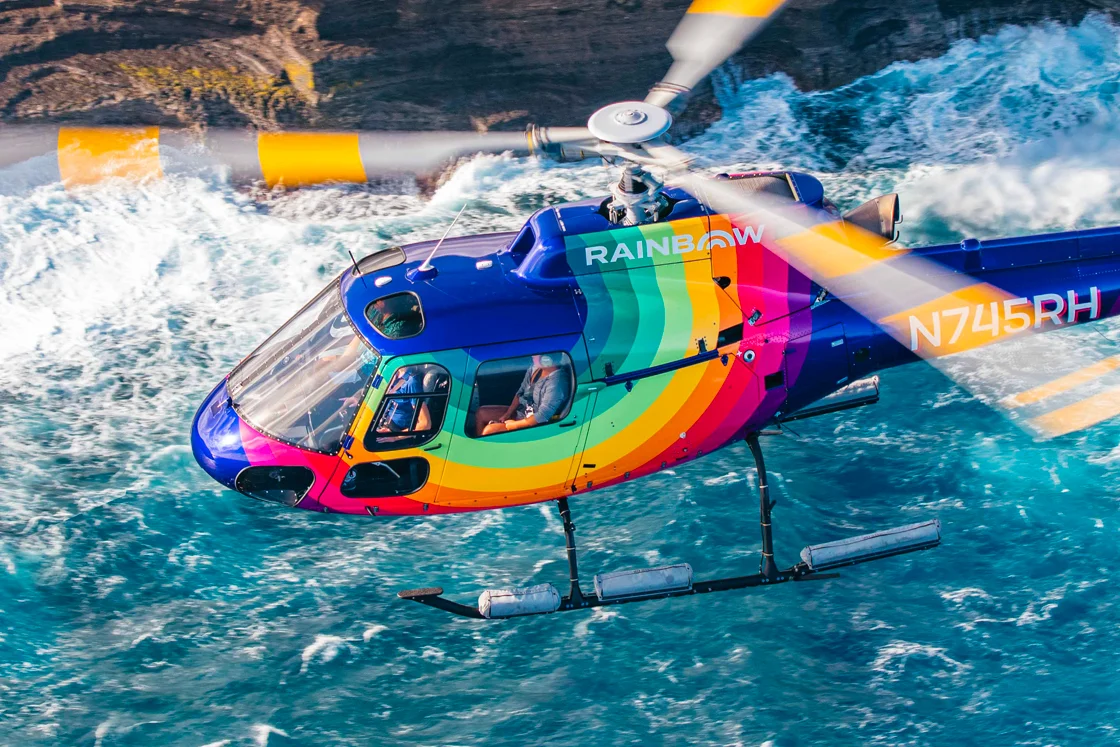 //////////
60 minute helicopter ride Oahu. Experience Oahu's most picturesque locations as your helicopter tours the South Shore, North Shore, Windward Coast, Ko'olau mountains, Sacred Falls and more. This royal ring Oahu helicopter tour gives you a front row seat to the island's best landmarks and attractions.