Rainbow Helicopters and Wyland partner to deliver $50k of assistance to 10 organizations on Maui.
Altogether it was such a talented group, to include @kimtaylorreece the ultimate hula photographer, @tannyapalooza talented local Hawai'i news reporter, @barry.nussbaum renowned TV and radio personality, and @andystenz the amazing aerial photographer … all dedicating their time and resources towards Maui. Thank you to everyone who made this wonderful day such an impact for the people of Maui! #mauistrong
Honolulu helicopter tours
See Oahu's most iconic sights
Waikiki Skyline
Surf Beaches
Diamond Head
Makapu'u Lighthouse
Windward Coast
Lanikai Beach
Ko'olau Mountains
Kaneohe Bay
Chinaman's Hat
Ka'a'awa Valley
Sacred Falls
North Shore
Banzai Pipeline
Waimea Bay
Dole Plantation
Pearl Harbor
USS Arizona Memorial
Turtle Bay Resort
Kea Boat Harbor
"Absolutely incredible! My favorite experience of our Hawaiian adventure. The 60 minute tour was everything we hoped it would be. Doors off is the way to go if you want an adventure in the sky. Everything we saw plus the knowledgeable pilot, it was amazing."

"We had an amazing tour! Our pilot, Kyle was incredible. Very knowledgeable, fun and interacted well with everyone. The views from above were even better than we expected. And we were so glad we did the tour with the doors off."

"Our pilot Tony was very knowledgeable and the tour was relaxing and scenery breathtaking. The flight was calm and well narrated."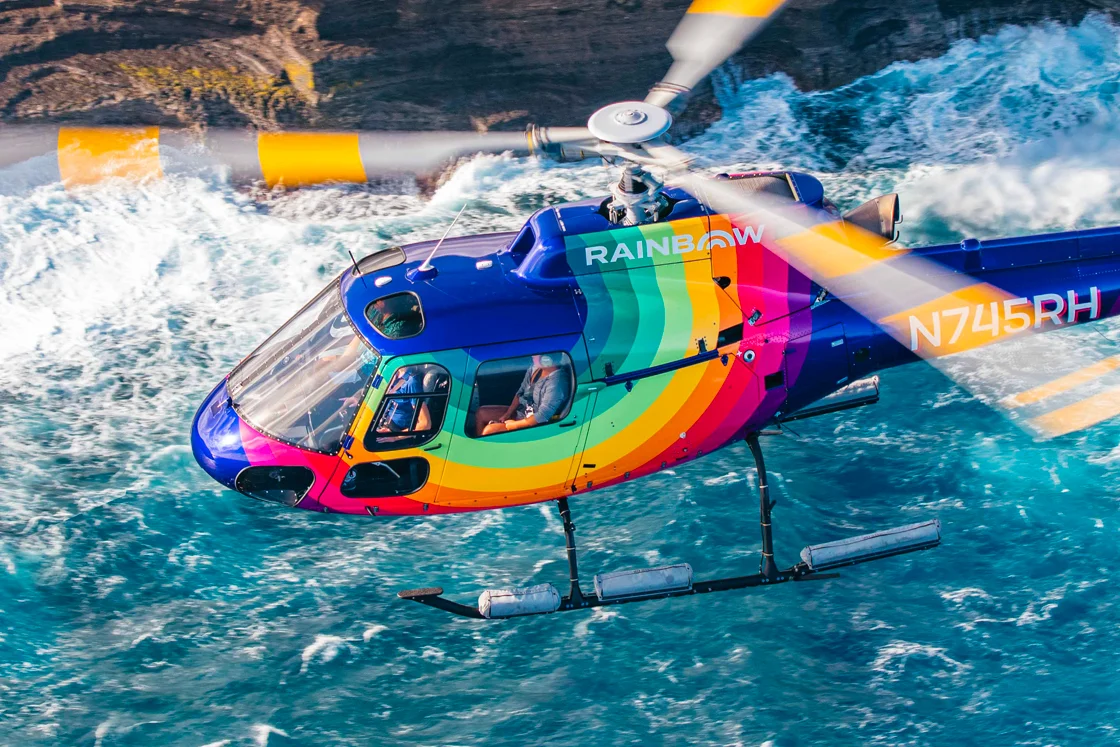 //////////
60 minute helicopter ride Oahu. Experience Oahu's most picturesque locations as your helicopter tours the South Shore, North Shore, Windward Coast, Ko'olau mountains, Sacred Falls and more. This royal ring Oahu helicopter tour gives you a front row seat to the island's best landmarks and attractions.